Posts contain affiliate links, see disclosure for more details.
Living frugally is a great way to be able to save more money and make the most of your income. But it's hard to just one day suddenly decide to be frugal and do it, just like that.
It takes time, a little adjusting and most importantly, a bit of determination.
You need to 'lay some frugal foundations' – the basis for your new frugal lifestyle. These are simple habits that will help underpin your money saving efforts.
Whether your income has reduced so you need to learn to live on less, or you're wanting to save up more money, adopting some frugal behaviours can help with living a less expensive lifestyle without feeling like you're penny pinching.
If you're newly frugal, here are some tips to ease yourself in one step at a time, but still start saving money straight away.
Want to earn some extra money to boost your savings?

>>> Join Survey Junkie and earn cash, gift cards and rewards for sharing your opinion.

>>> Join Freecash and get rewarded for testing apps, surveys, games and more.
Thrifty Tips For The Very Newly Frugal
1. Learn to love your budget

If you really want to be frugal, you need a budget. Without one, your efforts are likely to be less effective and harder to stick to.
If you don't already have a budget, it's simple to make one, all you need is paper and pen, or a spreadsheet if you prefer.
You can use our done for you spreadsheet calculator here (£) if you want a kick start. Here's a US version if you're working in $.
Write down (input) all your income from all sources, along with all your outgoings. Include all your fixed bills, as well as variable outgoings if you can.
This will include your mortgage/rent payments, utility bills, mobile phone bill, any subscriptions such as TV/Newspaper/Gym memberships etc.
Then basically, all you need to do to get an idea of where your finances are at is deduct your outgoings from your income and see what's left.
Chances are, if you've decided you need to be more frugal, the result isn't quite what you'd like it to be!
2. Name your motivations and goals
A goal properly set is halfway reached.
Zig Ziglar
There's obviously a reason you want to be more frugal, which means you probably already have a goal in mind. Whatever your motivation is, make sure you know it, so it can keep you going having your goal in mind.
It could be:
To pay off debt (or to pay it off more quickly)
To save for a house deposit
To afford a holiday
Having a clear goal makes it much easier to stick to your new frugal lifestyle.
3. Cut unnecessary expenses
Now you have your shiny new budget and have a good idea of where all your money is going, you can go over it with your new frugal eyes to see whether there's anything you don't really need that could be cut out to save money.
Maybe you don't use all your allocated minutes or data plan, so could switch to a cheaper mobile contract, or you don't watch as much TV as you thought you would, so perhaps you don't need that expensive cable subscription.
4. Make savings a budgeted expense
Often called 'paying yourself first' adding savings as an outgoing expenses in your budget is a well documented way to build savings more easily.
If your savings go out in the same way your bills do (you can set them up to do this automatically with your bank), then it's much easier not to spend that money. It simply isn't there. Out of sight, out of mind, as they say.
5. Start a meal plan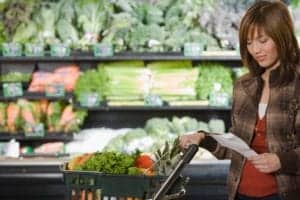 Meal planning is one of the simplest ways to start saving money. It helps cut down your grocery spend, leads to less waste and lowers the likelihood of eating out or getting takeaways impulsively.
Put simply you just:
Write down a list of each meal you plan to have the following week (you can collate a big list of all your favourite meals to choose from each time to make this easier)
Make a shopping list from your meal plan that contains all the ingredients you'll need for each meal. (Check your cupboards and fridge first to make sure you're using up anything you already have before buying duplicates)
Go shopping and stick to your list (You should find that this helps cut down the amount of food you end up throwing away).
If you want to take it a step further, you could try batch cooking. Buying larger amounts of food and cooking bigger portions often works out cheaper and you can freeze the extra portions for another day, meaning you don't have to cook again – win!
6. Press the pause button
If you're prone to a bit of impulse buying, try and adopt a new habit of 'pressing pause' before you buy something.
This could mean going away and sleeping on it, or deciding that you'll give yourself a few days to decide whether you really want to spend that money in that way.
Sometimes that bit of extra time will change your mind and you'll end up saving where you would have once just spent without thinking.
7. Don't spend money without Honey
If you are going to go ahead and shop online, one of the simplest ways to make sure you save a little in the process is to add the Honey extension to your browser.
It takes literally seconds to sign up and install and can save you money on nearly every purchase you make.
Once added, whenever you're shopping online, Honey will automatically scan the internet to find the best discount or voucher code available for your purchase and even add it to the checkout for you.
8. Try for some cashback
Another super simple shopping related tip is to make use of cashback sites.
You can add these in your browser bookmarks to keep them handy and then just take a few seconds to click through and check for cashback when shopping online.
Most sites have hundreds of retailers included and will pay either a specific amount or set percentage of your purchase, which they will pay out as cashback,  usually to your choice of PayPal, bank transfer or in gift cards.
Popular cashback sites include:
9. Get a better deal
With so many options out there for service providers for your bills and utilities, it's likely that there's a better deal out there than the one you already have.
Set aside a little time to do a little digging to see if you can nab yourself a better deal.
You can search online through price comparison sites online to see what's available and it doesn't hurt to give your current service provider a call (armed with your new knowledge of the best prices out there) and see if they're able or willing to lower their price.
Final Thoughts… 
Hopefully these nine simple things will help ease you into a more frugal lifestyle without too many uncomfortable changes!
If you want to keep on and take it further you can try these frugal living tips and find more ideas in the related posts linked below.
Have you recently started living more frugally or already a seasoned pro? Let me know how it's going and what works best for you in the comments 🙂
Pin it!