Posts contain affiliate links, see disclosure for more details.
In today's Meet The Money Maker, I'm talking to Scott, blogger, author, and consumer champion, who plans to use multiple income streams to build a full time income.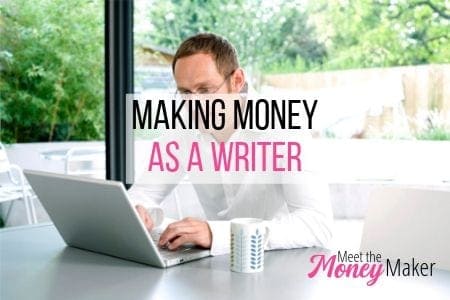 Tell us a little bit about yourself and your blog 
"My name is Scott Dixon, I'm 49 and live in Edinburgh after spending most of my adult life in the Isle of Man working in financial services.
The Grumpy Git website provides advice on consumer and motoring issues, aspects on Data Protection and how to deal with scenarios that often feature in the news."
What's your money maker and what does it involve?
"I write content for travel guides for their website to encourage tourists to join them on their tours, self-publish my own books and provide that as a service for other aspiring authors."
How long have you been doing it & why did you start?
"My blog began in April 2016 while I was writing the first edition of my consumer book "How to Complain: The Consumer Guide to Resolve Complaints and Motoring Disputes". 
I began by taking a look at topics that were making the news with my slant on what to look for to contest injustices. I linked it up to a Facebook page and my followers began sharing their issues directly with me, which I resolved and that created more blogs. Before you know it, you have dozens of blogs that a wider audience can connect with spanning consumer and motoring disputes. 
I chose to shine a spotlight on motoring issues as well, hence making that my niche as I have a proven track record on this."
How much money is it possible to make? 
"It is possible to build it up in to a part-time income and the long-term aim is to make it a full wage replacement with other income streams such as content writing and publishing books for aspiring authors."
What's your favourite thing about it?
"Engaging with my followers on Facebook page 'The Complaints Resolver' and asking them various questions on topics that are on my mind at the time. The answers I get are enlightening and thought provoking, which lead me in to creating more blogs. You never stop learning and some of my followers are really on the ball when it comes to resolving their own disputes."
What's been the biggest challenge?
"Trying to do everything myself. I have come to realise that I simply can't and there is power in numbers in working with other bloggers to help each other achieve our goals."
Is there any advice you'd give to someone wanting to try it?
"Find your niche and passion, make it your speciality and write in your own voice. Set up social media channels to build up your following and connect with other bloggers. There is so much to learn and do. Be generous with your skills, advice, products and what you can offer to help others. You get what you give."
Where can we find you?
Facebook: The Complaints Resolver
Twitter: @thegrumpy_g1t
Instagram: thegrumpy_g1t