Posts contain affiliate links, see disclosure for more details.
If you keep your pantry well with store cupboard essentials, you should always have the ingredients on hand to make a budget friendly meal whenever you need to, without having to plan in advance.
These pantry staple recipes will help you cook up some delicious meals that are cheap and easy, without shopping for extra ingredients.
Here are some common pantry staples for inspiration:
Dry
Rice
Pasta
Flours
Oats
Baking Soda
Sugar
Lentils
Fruit & Veg
Apples
Bananas
Potatoes
Onions
Peppers
Corn
Garlic
Salad items
Chilled
Milk
Eggs
Cheese
Butter
Sour Cream
Condiments
Miscellaneous
Oils
Vinegars
Sauces
Seasonings
Spices
Herbs
Canned
Tomatoes
Tuna
Vegetables
Meats
Stock
Starters Soups And Salads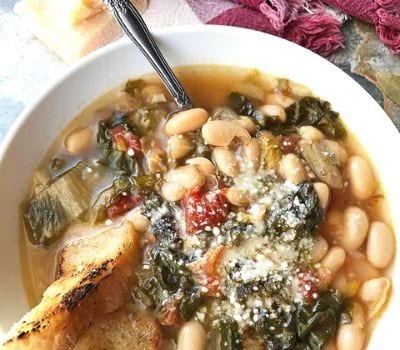 Dinners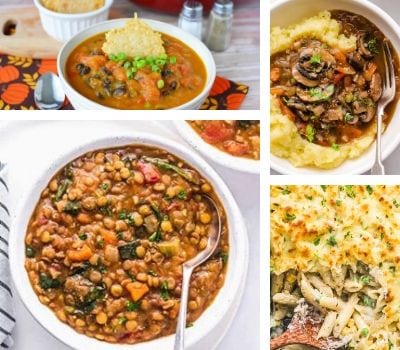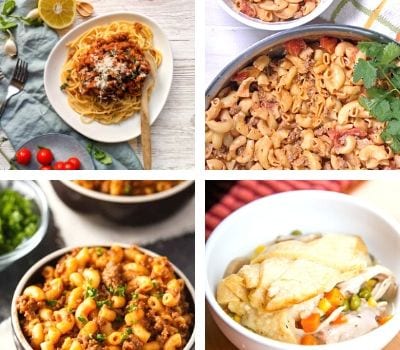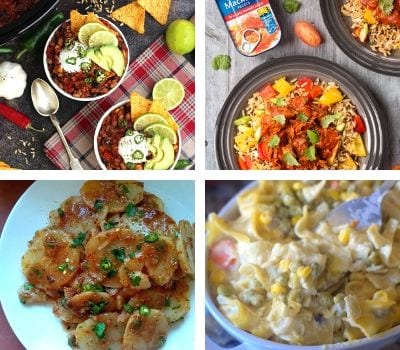 Sweets and Desserts
You might also like:
Pin it!