Posts contain affiliate links, see disclosure for more details.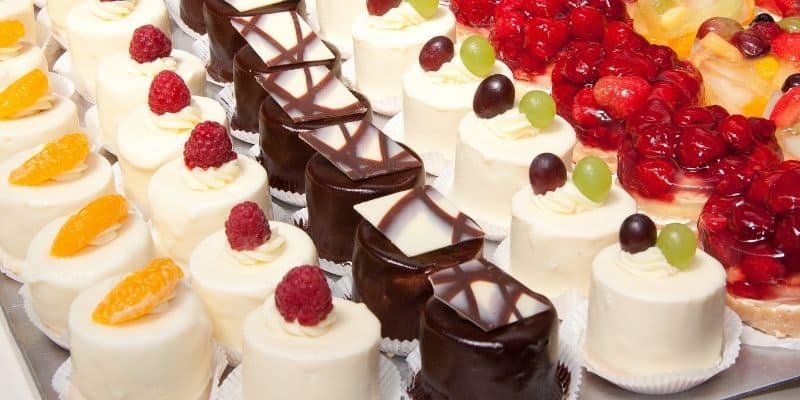 Going to France is a dream that many people -both avid and casual travellers- have. If we think that France is one of the most influential European countries when it comes to politics and art, the fact that it receives millions of tourists all year round does not come as a surprise. On the contrary, it explains why many people decide to even move there permanently. 
France has many qualities that make it stand out. In this article, we want to focus on its cuisine. Of course, there are numerous delicious savoury dishes, but it would take us hours to talk about French cuisine extensively. This is why we are going to talk about desserts that you must try during your trip to France. The desserts mentioned below come from all around France. In order to take full advantage of your time there, you should hire a car. By booking a car with Enjoy Travel, you are one hundred percent certain that you save time and money that you can spend on exploring the country and eating delicious sweets. What dessert item do you have to try?
Crème brûlée
This is a popular French dessert offered in bakeries and restaurants. It consists of vanilla custard cream with a layer of warm caramelised sugar on top. A butane torch is used for the caramelisation of the sugar. 
This delicious dessert comes from Brittany, a region in the north-western part of France. For the few people who have not heard of them, crêpes are extremely thin pancakes. They are usually served with jam or chocolate spread on top. There is also the option to add savoury ingredients on top. 
This dessert is also known as profiterole or cream puff. It is a pastry ball filled with custard or a similar sweet cream. It is not uncommon to be garnished with melted chocolate or caramel.
This dessert looks -and tastes- a lot like an apple pie. Tarte Tatin consists of apples that have been caramelised in butter and sugar and are placed inside a tart. You may find variations of this recipe where other fruits are used, but apples are the main ingredients in the original dish. It is worth mentioning that the sisters Tatin, owners of a hotel in France, accidentally created this dish that their guests loved. And soon the whole world could not get enough of it. 
Many countries have their own versions of this dessert, but it seems like the French were the first to bake this sweet. It consists of three flaky pastries. A layer of custard cream is placed on top of each of the pastries. Mille-feuille is decorated with powdered sugar and fruits, usually strawberries or raspberries.