This post may contain affiliate links. See my disclosure for more details.
Moving abroad is truly a life-changing experience. There is lots of fun and excitement to be had, as well as many other benefits, but the journey to your new home can also be incredibly stressful, especially when you have an entire family to plan around and for. That being said, the pressure of this experience can be lessened when you prepare the right way. With that in mind, here are five things that you should do to reduce the stress of moving abroad.
Image source
Do Lots Of Research
Adjusting to your new home is going to be difficult, to say the least, but it will be made so much harder if the area is completely unknown to you. Because of this, you should take the time to research the country and city you are moving to, looking up any unusual laws or cultural quirks that you will need to know. You may also want to take a trip there so that you can explore the local area. This is particularly helpful for children, as they can see the benefits for themselves.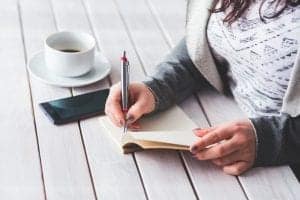 Image source
Give Yourself Some Time
Deciding to move abroad isn't something that you should do on a whim. You need to take your time and really consider whether or not this is the right choice for you and your family. If you know for sure that it is, then make sure that you start the planning early. There is so much that needs to be prepared, from a home and school to new bank accounts. If you try to sort all of these things out at the last minute, there's a chance that something will go wrong.
Bring In The Professionals
When you move across town or even across the country, it's possible to handle the entire process yourself, including transporting your belongings from one property to another. When you move abroad, however, this simply isn't possible. Because of this, you may as well find a company, like International Removals, who handles the entire process. This way, you won't have to pay for separate services to pack and store your property too.
Stick To Your Budget
Moving house can be expensive at the best of times, but moving abroad is something else entirely. For this reason, it's absolutely vital that you create and stick to a moving budget. If you don't, you may start your new life with a lot of debt, and that's if your plans don't fall through first. Thankfully, there are lots of ways to cuts costs moving abroad. You won't ever describe the process as cheap, but you can certainly make it cheaper.
Plan Time For Family
The hardest part about starting a new life somewhere new is leaving those you love behind. To make the transition easier, you should make plans to catch up with family and friends for the next few months. You can Skype or call one another at least once a week, and they can come to visit you once you're settled. You could even speak to your child's schools, both old and new, to see if there is any way they could video chat with their school friends regularly.
Moving abroad can be tough, but, with the tips above, you can calm your stresses and enjoy the experience.
*collaborative post