Posts contain affiliate links, see disclosure for more details.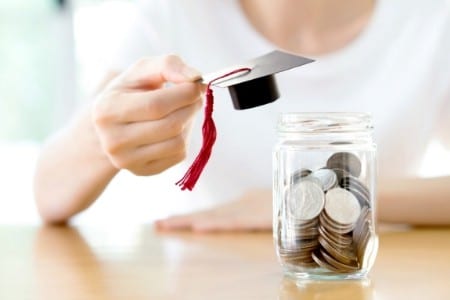 In 2021, education is expensive. The total price of college study may not be affordable for a student or their family quite frequently. So, there is a choice they make: to refuse to get that higher education diploma (at least till better times) or to take a college loan.
Obviously, the majority of students in that situation choose loans. Like any debt, it requires a person to be aware of their financial capabilities and have a well-developed action plan. Check this custom writings review, and know you can entrust your academic assignments to professionals to get more time for counting your budgets attentively.
Now, let's go deeper into the topic with certain college loan tips that will surely come in handy. In case you just took your loan or are about to get your money, the article will help you to stay on track in the tricky world of finances.
Minimize It
The less you take, the easier it will be to pay back the loan. That's the very first truth you should understand here. The point is, a student loan is, of course, a perfect solution to cover your education costs. However, everything you take now should be repaid later. And additionally, they'll surely want you to cover interest rates. So, after your graduation, you'll give more than you took at the very start in any case.
The basic way to minimize the total cost of the loan is to reduce the borrowed sum. Try to take advantage of all scholarships, grand and work-study opportunities before going in for a student loan. That effort now will save you a lot of time and funds in the future.
Count Things Up
It's like a financial roadmap for businesses, but in this particular case, you set it up for your own budget. Funds become much more "friendly" and effective when they're counted. Financial planning is key to avoid many problems in your future life, and loans may get among the most serious ones if you fail.
Keep Your Budget Controlled
The next tip comes out of the one above. Once the roadmap is created, you should stick to it. Unfortunately, a significant lack of a student loan is the fact that your life and work become concentrated on paying it back first of all. So, it is better to avoid big purchases and other significant expenses while the debt is with you.
You can save money on "smaller" things, too. Like, minimizing your travel or café bills can allow you to redirect additional funds into the mainstream loan payment. Though it may seem unacceptable for you to postpone your life in favor of that debt, you'll thank yourself after.
Know Principles
Different kinds of loans work according to different principles. To repay the debt successfully, you should know how your loan is "functioning". In other words, it is better to be aware of how they count your money. Here are some key factors to know:
Subsidized vs. Unsubsidized Loan
For subsidized loans, the government will pay the accrued interest fees instead of you throughout the period when you are studying. If your loan is unsubsidized, interest fee repayment is all yours during the whole loan period.
Private vs. Federal Loan
The key difference between federal and private loans is, obviously, the organization funding them. A federal one is after the federal government, while banks or other similar organizations may issue private ones to cover the gaps in federal loans. Taking this difference into account is critical for creating a correct roadmap.
Variable vs. Fixed Rates
This one is the simplest. A fixed rate means the constant interest percentage throughout the loan's lifetime. Variable rates can change annually. They recount things on the 1st of July every year. Both kinds have their pros and cons, so find more details about them if you need
Use Pro Assistance When Needed
Just like you read domyhomework123 reviews and other similar articles to find a worthy academic assistance service, you can look for education loan helpers. They'll keep you updated about the situation, count, and even pay things for you if you want. Then again, a small investment now might save you from bigger expenses later.
Pay While Studying
Even if it's only 10, 15, 20, or 50 dollars per month you can afford, that means 120 to 600 bucks per year. Multiply that by your studying years, and you'll understand that is the way to cut off a small but quite significant part of your entire debt. Keep your payments regular, and get used to controlling expenses while you're still a student.   
To Conclude
Repaying your student loan will most probably be challenging. Though it would become your first big challenge as a graduate and adult, you can make it. And achieving that goal will be much easier if you know how your debt is counted, plan things well, and keep financial discipline.